Ding Dong Dang.
Wth.

I woke up at 7am this morning to fetch sis to school.
Eh, i am really a nice sister right?
where got sister like me woke up at 7am just to send siblings to school?
LOL! it okay. i ownself perasan only.

omgggggg!

:(
Besides that, fetch lil boy to have his hair cut and maid to market for marketing shopping :) One of my english teacher say there's no such words of marketing especially in marketing for foods at market. I always use that marketing word. sound cool! :D

See, I am a busy girl driver. hees
While driving, i spotted this :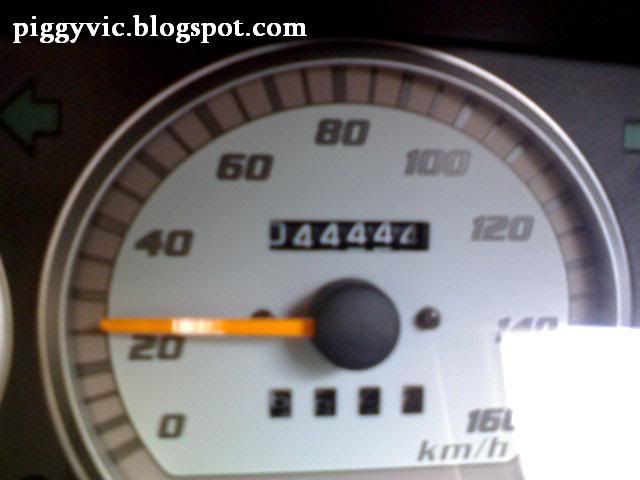 Look at the meter. it's

o44444.

wah, what a nice number?!
I was driving while taking this pic. But i was driving at a very slow speed.
Look, it's only

25km/h

:)
Safe driver.

it's because i was halfway stopping the car.
Life just so uncertain wei.
hate it alot. haiz :(
Dont have the mood to blog already.
chiaoz ~
p/s - ppl always say expect for the unexpected.

*oh izzit?*