Hello, i'm supposed to recharge myself before going out again later but ended up, im doing my laundry and here i'm, blogging. Oh my sis is in singapore now for holiday so we have been going out most of the time! Will blog about this whenever i'm free ;)
Happy mother's day to all the moms out there btw! :D
FYI, Singapore has been treating me quite well. But I still miss my family back home. Life is so empty without them around me :( But this is life and it's for my education so I gonna try to bear with it!
I was in school for photography club meeting around 6pm last last week to discuss the photography taken by our club members. However, I forgotten to bring my cable to I email the president my pictures instead.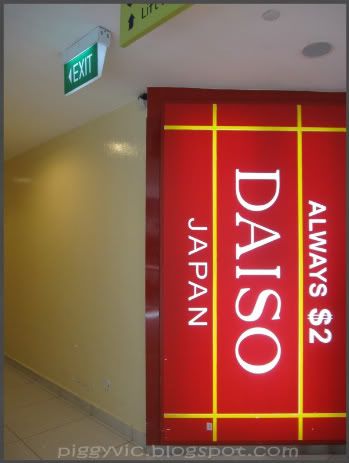 Daiso in Singapore will be the best place for me to buy things that I would need.
SGD $2.00 is cheap right??
Classes and club meetings/events are making me occupied but NO WORRIES I will try my best to update here as much as I can! ;)