Good morning guys! How are you all feeling today? Omg, saw my previous tweet?
I tweeted ;
Sometimes i think 3 hrs of tutorial class is a waste of time. maximum 2 hrs is enough what!
What do you think? Would you prefer 3 hrs or 2 hrs of tutorial class? Of course 2 hrs right! Haha the shorter the better. Oh well, lazy bum!
Someone claimed that I never blog about him when we were out. You know why? Is because we dint take pictures together, how to blog -.- See i'm the smart one,at least I snapped some pictures of what we did and what we ate lol. Nxt time we must take more pictures already :)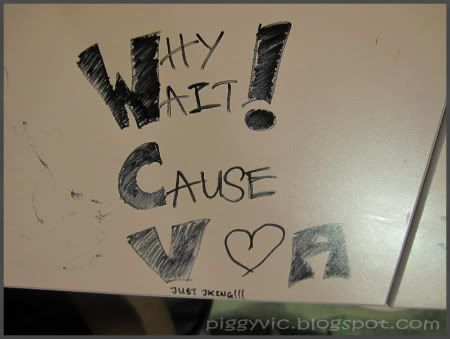 early dinner @ Graffiti Cafe, Far East Plaza.
You can actually "vandalize" this restaurant. seriously
Done with early dinner, we walked all the way to Orchard Central for dessert.