As most of you knew that my sis and jun hsien were in singapore from the
7th-10May 2010.
Omg, I miss hanging out with them. We've so much fun spending our time together although I was a spot light during the outings lol. Just one word to describe their visit here ; splendid.
They arrived here on a friday whereas I have class from 1pm-4pm. Therefore, they have to find their own way to their hostel. Thank god, they managed to find it. I was worried that they might got lost somewhere else. So after class, I went back home to put down my books then straight went off to find them. Their hostel is only 3-4 bus stop away from my place.
Apparently, my sis and I have this itinerary/a list of plan what to do and where to go during this trip. Normally, whenever we are on a holiday, we always prefer free and easy outings. So this was our 1st time going places based on the planned activities. And not forgetting, all the activities were like
hardcore activities for me
.
All the pictures are credited to me because they don't have a camera. oh wait, jun hsien does have a 5 megapixel phone camera
*our inside joke*
LOL!
Our itinerary were like :
1. I go find them at their hostel after class.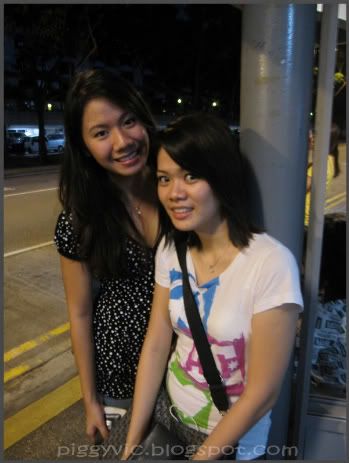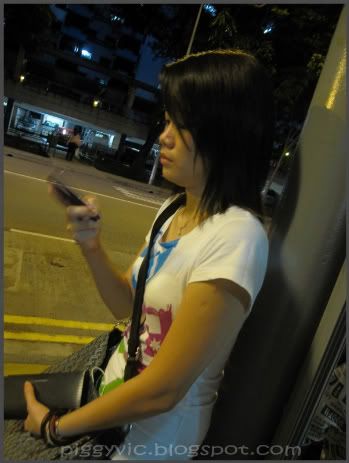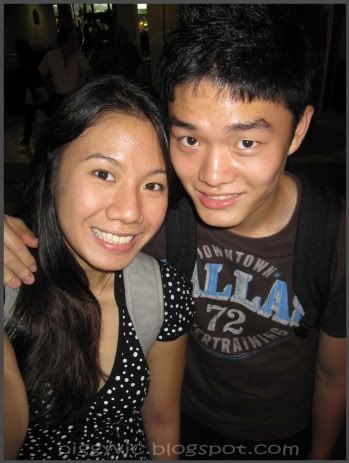 Because we were early, we stopped by at Dhoby Ghaut mrt and went for a walk.
After done with grocery shopping, we headed off to Clarke Quay.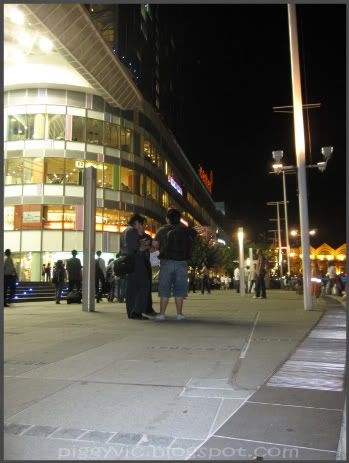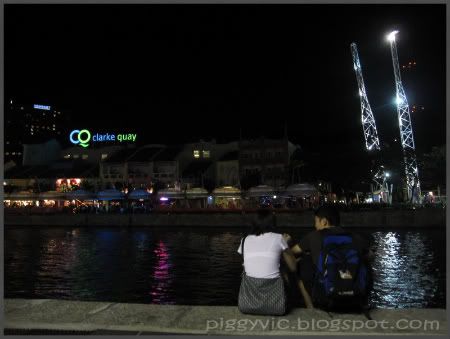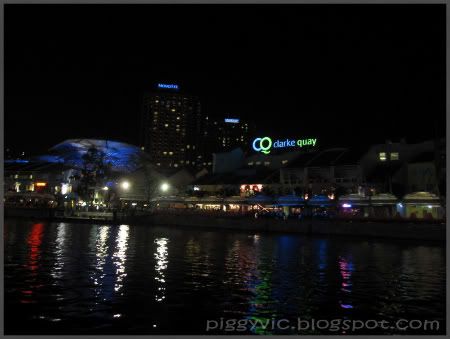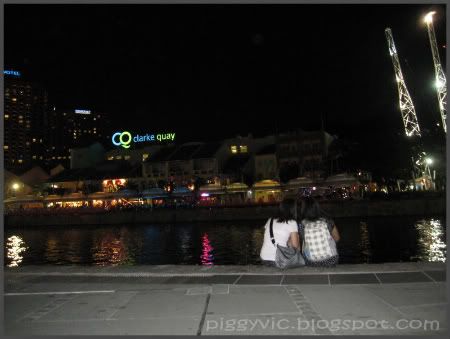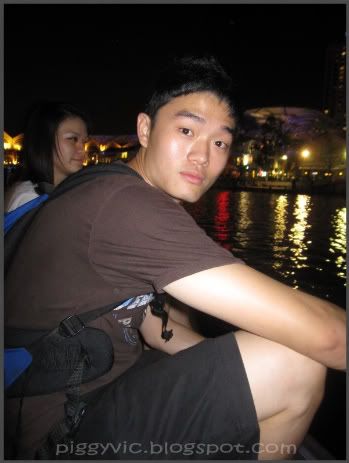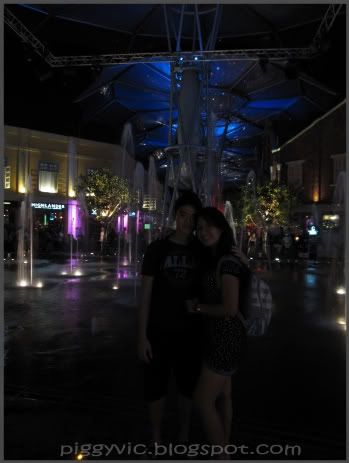 Chilled @ The Clinic once cousin sister has arrived. The Clinic was indeed extraordinary because it is identified by its hospital whites, colourful pills, syringes, drips, test-tubes and paraphernalia in all manner of the clinical, all in tribute to the tongue-in-cheek pop.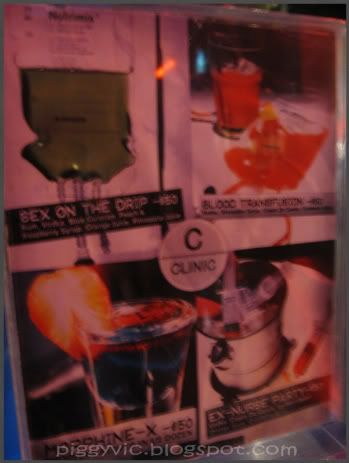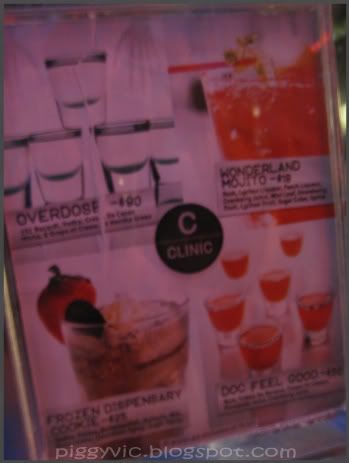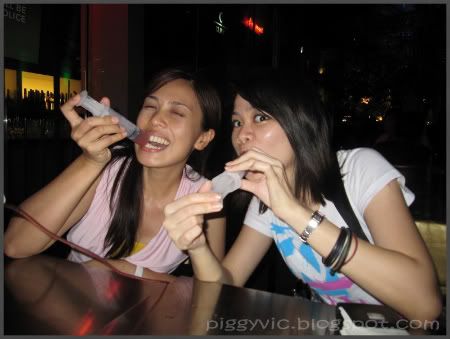 Hmm wanna know what is on our itinerary for the next day. Stay tune. Will blog about it as soon as I upload all the pictures into photobucket and resize them! For more pictures, you can always check our my facebook but only applies to my friend. Private settings.