Just done showering. Let me blog something before heading to bed. Ehhh no, i think i gonna stay up tonight to finish up some of my
stupid
assignments. See how it goes.
Last saturday, I was out today from 2pm until 9pm. Was out with my classmates/schoolmates because we had this accounting study trip at Suntec Exhibition. The event was Asian Investment Conference and Exhibition 2010.
Does your school/college/university organize study trip for you all as well? Honestly, I was thinking why on earth do we need
accounting
study trip! -.- Marketing and management study trips are still acceptable but for accounting?? hmmmm
Anyways, during this study trip, finally I managed to snap some pictures with my them. They are the new faces to appear in my blog. I think you gonna see their faces more often from onwards
*hopefully*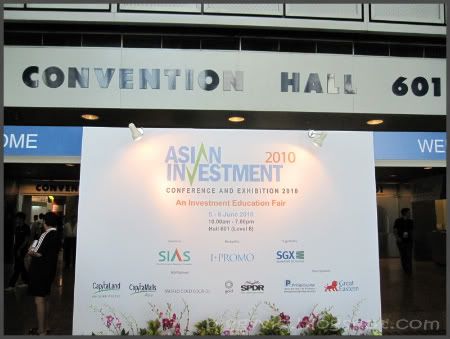 We went to Marina Square after done window shopping in raffles.
Oh I need to get some supper as well. Can't sleep with empty stomach. EVENTUALLY I WILL DIE!