mom woke me up @ 10.23am.was stuned why she did so.

she say lets go eat dim sum. ??

i was like ' har, you serious one aR? '

she said ' yes.'

i am totally blank.

omg.i am still tired n sleepy.

din wan to get my ass up from my bed. ZzzzZ

good things is that she ask me to drive.oh no! i wan to take a short nap in the car.

GONE! my dream - DESTROYED ~

okay okay.FINE.i drive.lets go.

Gosh

dim sum restaurant was filled with many customers.

good business huh? well done.

well, met sam n kent lee somwhere near there.


DIE i am having 2 n a half hour for form4 chemistry classes later.

i lazy wanna go. sleepy head me.

however, i have to attend it.my form4 basic sucks to the max. =(


here was the pics i took yesterday during n after leo idol.

do enjoy it.

if you don, watever la! =/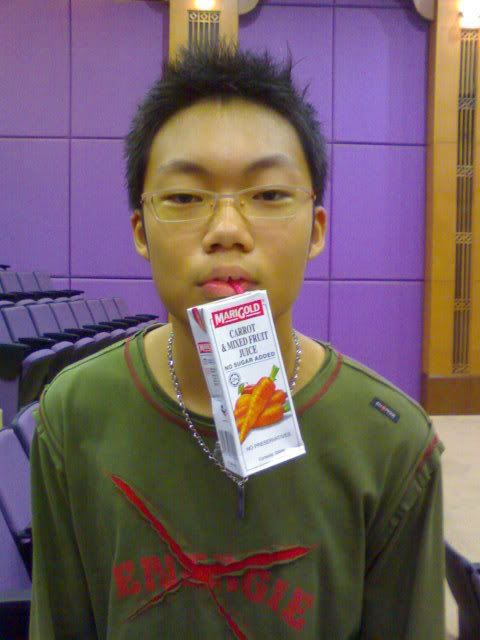 for yr info, vic will die if she din take pic for a day.

i mean not reali will DIE la.

GTG so BYE ~ SAYONARA ~