I have a reason to blog today. A must to blog some more. Hehe. Today is my super cool one and only elder brother's birthday so here I am to do a birthday pot for me. Just a short one.
First and foremost
,



HAPPY 23rd birthday

Vincent Pang

;)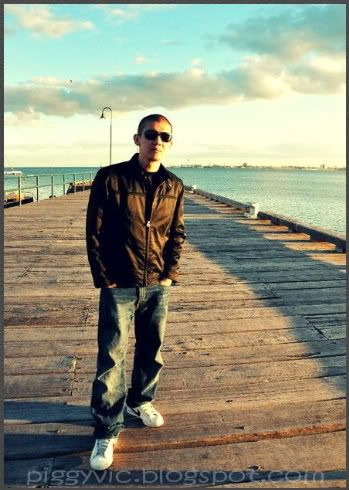 *Stole this picture from his facebook*
This is my elder brother. His name is Vincent. He is the nicest brother I can ever wish for although sometimes he always "bully" me and my bimbo -.- However, I still love him whenever he bully me! Nothing is more precious than yr very own family members. He is such a responsible elder brother who always take care of his younger siblings. So you all better don't bully me or not he gonna hunt you down
(LOL Just joking)
Thank you so much kor kor for everything.
So yea kor kor, have a great one! Don't get drunk too often and please stop smoking as everyone is concern about you ;) Love you lots! Hugs ♥ ♥