During the 4 hours break, we went to SP again.
Told ya
, i will be there almost every friday :)
This time we dint watched movie but went shopping as
Su Ling
need to get her stuffies. After that, we went to Red Box for SingK.
Teni
and
Li Yun
was the early birds. Joined them after shopping. As what i can said is that, we are
crazy people
especially when we all were singing and dancing :P
Then, we finished singing at 2pm. Went to the toilet and camwhore :) haha!
Walked walked a lil while before leave SP.
Got back to college and attended MS lecture. Thanks god,
yuki
dint went back home.
MS lecture lasted for only around 1 and 1/2 hrs or less. Actual duration is 3 hrs :P I really love this subject. Not because of the timing okay?
I somehow like history?
*grins*
But today class, we have 20minutes break. Therefore, i made good use of my break by driving my car from ss14 to park somewhere in front of my college.
Yuki
followed me.
There's a 3 on 3 basketball tournment that was supposed to start at 4pm. But it was raining.
Joe
,
Chi Yen
and
Chris
joined as a team. Sathiya joined too but different team. Stayed back to give some support :D
Su Ling
stayed back as well because of her
l

eng chai
:P Sorry,
Su Ling
. I dint managed to stayed back longer to watch yr
leng chai
play.
LoL
:P Because of the rain, i drove my car to park nearer to the college main gate.
Yuki
accompanied me again. She just loves to stick to me :) While driving, i spotted something cute which is :
Here are something nice to share with my dearest reader :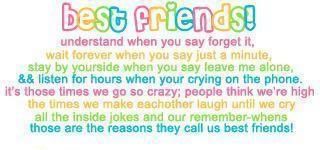 p/s -
someone,
im always normal okay. Maybe you just didnt realised it :)
pp/s - sorry if there's any grammar mistakes. Am feeling super tired and lazy want to double check my grammar :/
ppp/s - I wont be around for 2 days if im not mistaken. till then, see ya :)